Hi there.
I always get asked why we built Zenshifts, when there are so many other players in the market. Its a fair question. There are plenty of options out there. But the problem was that none of the options were right for me.
I was a Facilities Manager for building sites and shopping centers. A huge part of my role was multi site rostering. Using excel as a rostering tool, it was no where near effective enough to manage staff availabilities and allocate them to multiple sites, while also being able to communicate any changes that needed to be made. It was time consuming & limited our ability to be productive in the areas we truly needed to be.
So, I looked for a better solution.
Unfortunately, I found there was plenty of rostering software on the market but none that were intuitive to use & quick to set up, packed with plenty of features but far too cluttered and overwhelming to be an effective and productive work tool.
That's why I started Zenshifts.
Zenshifts is a powerful yet simple rostering tool, scalable for businesses of all sizes that helps bring your whole team to the same point. We built it with a simple workflow that anyone can use and team communication as an essential.
No clutter. No complexity. No extra features to confuse and overwhelm you.
I'm proud to say that Zenshifts is becoming the product that I wish existed back when I was looking for the perfect rostering tool. I'm so thankful for the 7,600+ people who are currently using the system and providing feedback so we can together create the best rostering system available.
Whether you're ready to step up from excel, or you're fed up with the complicated rostering software you are currently using, I hope you'll give Zenshifts a try. I'm confident you'll love it and love working with us.
Try it out, and email me at andy@zenshifts.com to let me know what you think.
Cheers,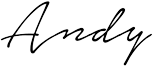 Andy Longworth
CEO, Zenshifts